Older Dogs For Rehoming
Occasionally we have older dogs for sale who have finished their breeding career or have not met our high standards as a show dog. Generally, they are relatively house trained and are good on the lead, having had basic training for the show ring and walking.
All our dogs are very well socialised and have fabulous temperaments. Buying an older dog who has gone through the puppy stage is very attractive to many people who do not want to go through the puppy stage.
Currently we have the following adult for sale: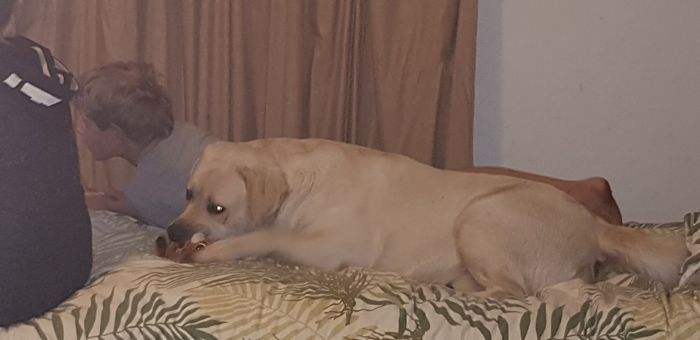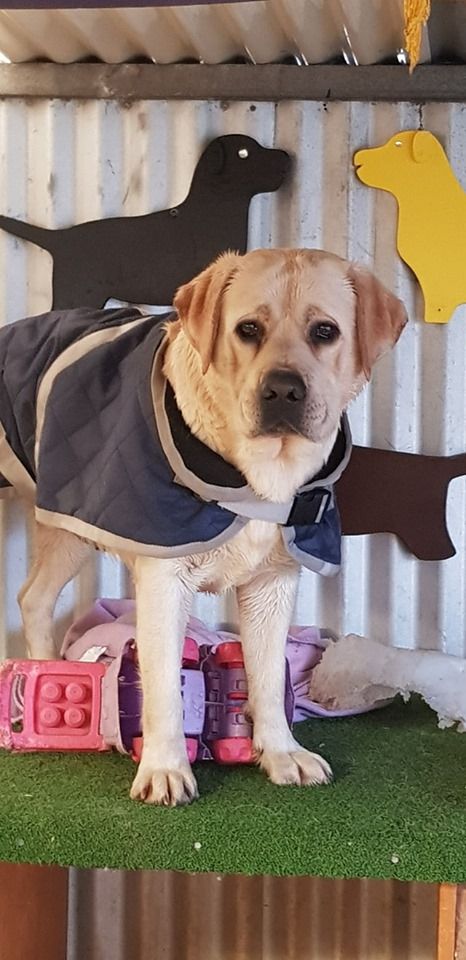 PER Source Number : RB103517
Sadly I am looking for a forever home for Gilly (Sybeck The Wicket Keeper).

He is a beautiful young dog who has an amazing temperament. The reason for sale is he only wants to be with you all the time and does not like being put in a yard away from you, even with the other dogs and consequently barks. If he is with you or in the backyard you never hear from him. He is a big dog, but is very good to do anything with and has been shown since a youngster by my 13 year old granddaughter and is great with other dogs.

He is genetically tested clear from ORIVET Labs for all available genetic tests.
Hips: 3/2
Elbows: 0:0
Current clear eye certificate

He absolutely loves children - as soon as my grandchildren turn up, he starts barking as he wants to be with them! He would be the perfect dog for an energetic family who love to run etc as while he is a very laid back dog, at the same time, he loves to run, swim and retrieve and play with the grandkids on the trampoline.

He will be only available to the best of homes. Videos and pics of Gilly can be seen on my Facebook page and by request.

Please contact Linda on 0427836427 for further information.
For information about Gilly, please send me an email and I will then send you a questionnaire to fill in as he will only go to the best of homes.
Price $2,000 + will need to be desexed or may consider mains registration to an approved home.

Microchip # 95301000179109
Contact Details
Linda Malseed
Macarthur, VIC, Australia
Phone : Ph: 03 5576 1204 / 0427 836 427
Email :
[email protected]